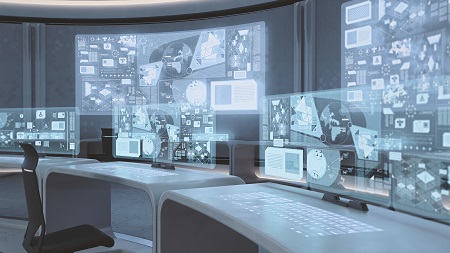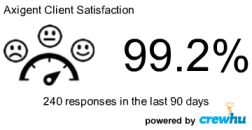 Axigent Technologies Group, Inc. was founded in 2003 by a group that is passionate about helping businesses with their Information Technology endeavors. We strive to deliver exceptional customer service while adhering to our core values for each of our valued customers.
There are four driving factors behind our corporate philosophy, our day-to-day operations, and ultimately our success. These values guide everything we do and shape who we are and how our customers, our employees, our partners, and the public perceive us.
Integrity is the foundation of every relationship whether it's with our customers, our colleagues or our partners. For Axigent, integrity means acting responsibly, honestly, and fairly, on both the individual and team level. We must always be guided by what is ethical and right.
Initiative implies action instead of reaction. In order to succeed in today's market, we have become agile, and constantly evaluate our direction and action. Initiative is second nature to everyone in the organization. It is nourished in an environment of decisiveness and continuous development. It is designed into all of our various services for customers, partners, and employees.
Commitment to Customers Their success is directly tied to our success. We listen to what our customers tell us, respond rapidly by delivering solutions that exceed their expectations and provide unparalleled service and support, and foster relations that are built on trust, respect, and mutual understanding.
Excellence is critical in building an enduring organization. At Axigent, we deliver on our commitments and constant innovation. We strive for excellence in both.